The Magnum Opus is expected to be released in June 2022.
Founder of the Satvik Vegan Society and a private forest Sthitaprajna, Shankar Narayan, will be celebrating two decades of going vegan by releasing a book titled 'Satva'. The book is expected to be published in June 2022.
Former International Vegetarian Union Manager and Historian, John Davis, has written the book,' World Veganism– Past, Present, And Future' in 2012, which is a detailed compilation of blogs documenting vegan history across the world so far, but no such attempt has been made in India. Shankar said, "Since there is no documentation of the origin of veganism in India, I have decided to take it up. The idea to write a book about veganism was given to him when he was in Singapore in 2010. His friend, the Head of Singapore Vegan Society, George Jacobs suggested that he chronicle his life.
"It's been twenty years since I went vegan and I thought I would celebrate it in a different way," he told Compassion India. And "with Corona confining us home, I thought about finally getting on with my dream of penning a book in December 2020. It would be a good idea to write a book and involve people who have been a part of my journey."
Book Structure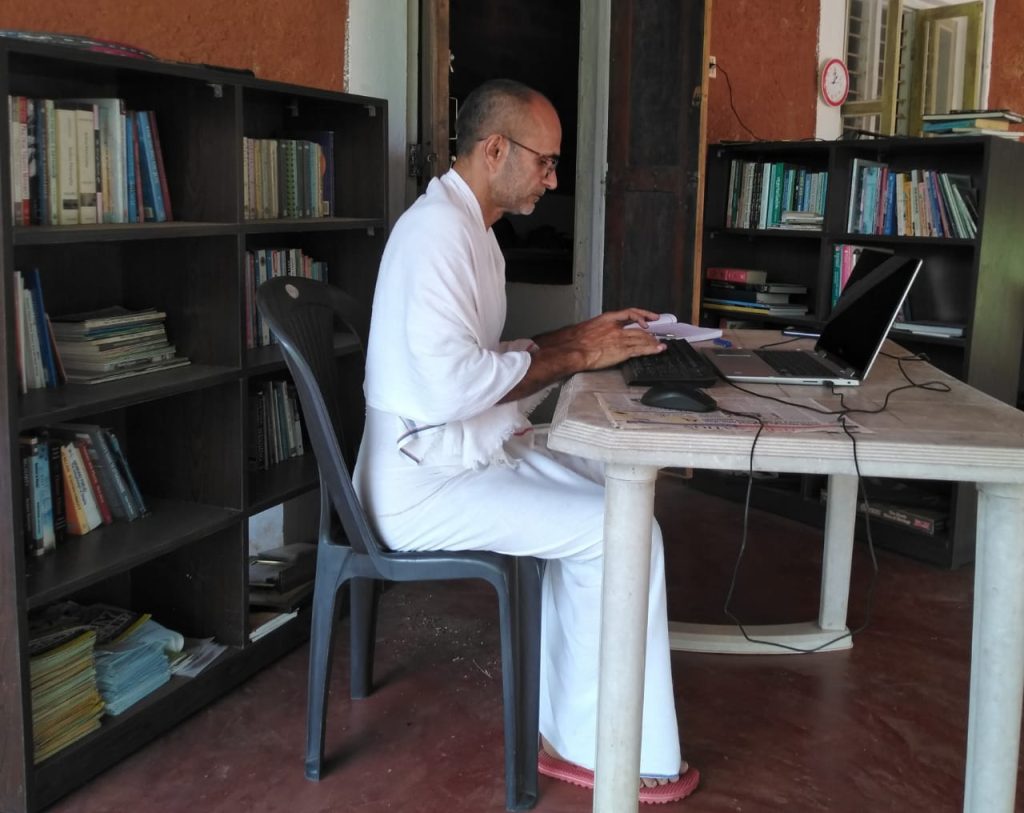 "I want to compile experiences of people in India and other parts of the world, who have made an impact and this collective is going to tell how vegan movement in India was born," Shankar said. Satva will have three sections. The project entails tracing the origins of veganism in India, highlights of his personal journey, and the personal stories of notable vegans. Just a few days ago he announced in a post on social media, "My friends from all over have already confirmed their contributions– India, Singapore, Malaysia, Indonesia, Thailand, UAE (Dubai), Brazil, Germany, USA, etc have already confirmed and more are expected to join this Magnum Opus in the next few months. The final date for submissions is 30 September 2021"
The book is planned to be a hard-bound Collector's Edition and be anywhere from 300-500 pages. 'Satva' 2001-2021: Chronicling 20 years of Vegan Journey will be woven with pictures of landmark events, festivals, and articles by his friends and associates through the years. Added Shankar, "Once the contributions have been closed, it will take about three months for editing by international academicians in the vegan field."
Notable contributions from Ingrid Newkirk, Founder, PeTA; Dr Will Tuttle, Author, World Peace Diet; Dr Rupa Shah, Speaker & Founder, GVBE 2020; Dr. Susianto Tseng, President, WVO, Varda Mehrotra, Exe. Director, FIAPO, and others will enrich the book with personal perspectives.
"If no publisher is finalized, we plan to receive sponsorships from people who subscribe to vegan philosophy or do not promote non-vegan philosophy. Based on the sponsorships we receive; the price of the book will be decided," Shankar said. "Right now I have just completed the first step and contacted all my friends. There is still a long way to go, he laughed and signed off.