Local tastemaker, Harsha Sarvariya in collaboration with Sushila Shah, Co-Founder of renowned Khichdi restaurant have launched the city's first raw vegan restaurant on 15 August 2021.
Nestled in a by-lane off Parle west station road, and close to the suburban arterial SV Road, the eatery offers a healthy, fireless, and dairy-free menu based on the principles of New Diet System (NDS) founded by BV Chauhan. What's more, the food is also sugar-free and gluten-free. Glee Gourmet is a great way for the hungry to explore the raw plant-based food scene. Whether someone has already adopted a plant-based lifestyle or is vegan-curious, Glee Gourmet gives diners the opportunity to try out the food at a reasonable price.
Co-founder, Harsha Sarvariya, a raw food expert, was supplying raw fruit juices from a cloud kitchen for many years said that we plan to get into FMCG through the restaurant and our menu already presents a range of organically sourced grains, seeds, and nuts. We also take orders on our gourmet foods and will have it delivered across the city on prior notice."
Also behind the project are Jeetu-bhai Shah, who also owns the Heena Tours & Travels and is the Co-Founder of Khichdi restaurant, alongwith Rajendra Sarvaiya, Builder, Civil Contractor, and Interior Designer, who has been serving the growing NDS community for many years. The restaurant marketing and design have been managed by Shikkha R Sarvaiya, an advocate and a raw vegan health coach.
According to Shikkha, 'The Glee Gourmet's concept is fresh and new, and the vision of to lead people towards a healthy and fit lifestyle.  Glee Gourmet is also a celebration of plant-based cuisine in Mumbai. We want to raise awareness about everything raw vegan that's now available in our city, get everyone excited, and out-and-about trying our options.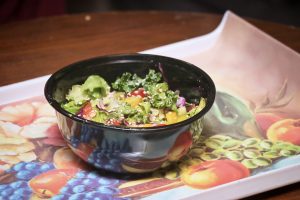 According to Harsha Sarvariya, "Restaurants are experimenting more with vegan cuisine and showcasing some really great offerings. Our establishment allows them to cater to a growing clientele who are looking for healthy opting during the pandemic times."
Images: Glee Gourmet