Jehan was born to a typical Parsi family. He grew up eating meat, eggs and milk as part of a daily routine.
But there was something about eating animals that he did not like. He hated the taste and sight of flesh. He used to throw it in his backyard so the cats could eat it.
"I was okay eating eggs and milk, so I stopped eating meat when I was young," he says.
"I used to feel sad for the animals, but because everyone was doing it, I thought it was normal."
Jehan lost a lot of weight when he was in college, and thought he needed to start eating meat again to add some weight. "I started eating chicken but I wrapped it in rotis so I didn't have to see that I was eating meat," he says.
A friend of his, a strict Jain, persuaded him to not eat meat.
The same friend sent him videos of how chickens are treated in KFC slaughterhouses. "They showed how little chicks were being ground," he says.
That made a huge impact on him, and he decided to quit eating animals altogether.
"No one deserves this kind of cruel treatment for our pleasure."
But someone sent him a PETA video from a dairy farm abroad. It gave me food for thought about veganism. "But my mother was not in favour of it, she said we needed dairy and eggs because they are a necessary part of our diet. So I left it at that," says Jehan.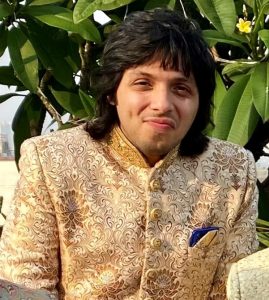 "In 2020 I saw a video of Arvind anna on Instagram. It was a video where he was explaining to medical students about how we don't need to be eating animals or consuming dairy," quips Jehan. He thought it was amusing and showed it to his sister who laughed it off. They did not make anything out of it.
"He was dedicating his life to the cause, he was leading it." He thought the least he could do was be a follower to support the cause. He thought he could respect their work by just being vegan.
"Slowly I found so many more activists who were spreading the message of compassion so well."
When vegan advocates and activists have done so much to make people aware, it's not difficult if you align with the cause. "I salute all the vegan activists and advocates. I have the highest respect for people who stand-up for the animals. They are doing phenomenal work," adds Jehan.
The ideas around why people should be vegan have changed. "We must ensure our actions cause minimum harm as much as possible to the animals. We are not living in an ivory tower thinking 'I will not cause any harm to animals'," adds Jehan.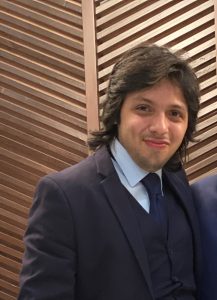 MAKING THE SWITCH
When Jehan decided he was going to be vegan, he did not have much trouble. "Most of my meals were vegan anyway."
He replaced the morning glass of milk with soya milk and used soya chunks and tofu in his breakfast meals.
The rest of the day his meals are simple homecooked meals like dal, rice, vegetable subzis, rotis.
"I believe in eating in moderation and not going overboard. I like junk food like chaat and chips, but I don't go overboard."
Jehan also thinks there is no need to depend on substitutes. "Some people like to have the option of alternatives and that's fine. But those are processed foods."
Jehan's mother and sister were not as excited about the prospect of having to change cooking patterns in the house.
"Off late my mother has started respecting my decision because she sees how strongly I feel about this."
His friends get defensive when he points out he can't eat something they are eating. "They keep telling me 'nothing will change with anything going vegan, just enjoy your life'," he says.
He adds, "People don't want to accept the truth. They think you are acting smart. It is considered as a normal process, a part of the food chain."
Jehan believes every human being has the heart to feel that emotion if they open the doors to their heart. "The question I have for everyone is why are we doing this to the animals?!"