World Vegan Vision Mumbai Chapter has organized Mumbai Vegan Diwali Bazaar on 16th of October 2022.
The Diwali Vegan Bazaar is organized to help us celebrate Diwali, the Festival of Lights, with compassion.
Diwali is the time of the year when the monsoon season ends, and winter season starts. Diwali is also the time to celebrate the new harvest that is now brought in as a gift of Mother Earth. Diwali is also the last day of the year according to the Hindu almanac. It is also the day when we open new books of accounts for our traditional business enterprises. We clean our homes thoroughly and decorate them with flowers, light them up with earthen diyas (lamps), make colourful rangolis on the floor, buy new clothes, if possible, buy some gold, and prepare variou snacks and sweetmeats at our homes. We visit with one other, wish one another a happy Diwali and a happy New Year. We exchange gifts and begin the New Year with new energy.
Why should we celebrate a Vegan Diwali this and every coming year?
Diwali is celebrated by us human beings. But there are other living beings who are our fellow travellers on this planet, all animals . . . they are our friends. When we burn firecrackers, most of them get very scared, go through panic attacks, hide behind the furniture, it causes too much suffering to all animals. To be kind to animals, we as vegans should not burn firecrackers that make loud noises.
We also should not use any dairy products. Most of the sweets made during Diwali use some or the other dairy ingredient. Here, at the Diwali Bazaar, we make all the sweets which are dairy free, like Kaju Katli, Anjir Rolls, Dates Laddoos, Gol Papdi made with vegan ghee, Coconut Payasam, Shreekhand, Mysore Paak, Gulab Jamun, Kheer, Kesar Pista Milk made with almond milk, Thandai, Ghoonghras, and many others.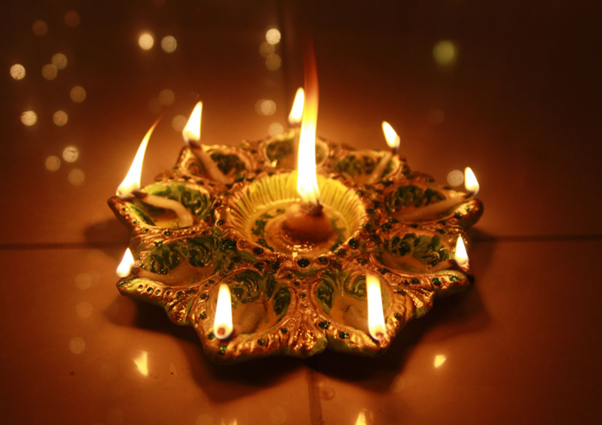 The fact that our desire for dairy milk harms dairy animals and that we become part of the beef industry unknowingly is very hard to digest. We do not wish to be part of any industry or promote or consume any products where cruelty is involved.
In a similar fashion, we do not wish to use honey as food. We don't want to wear silk clothes, as they are products of harm to silkworms. We don't want to wear real pearl jewellery. We don't want to wear leather clothing or use leather even in the shoes that we wear or use leather accessories.
We are compassionate in our heart by birth. We can certainly celebrate Diwali without harming any animals. We wish to remain aware about all living beings on this planet and celebrate Diwali with them.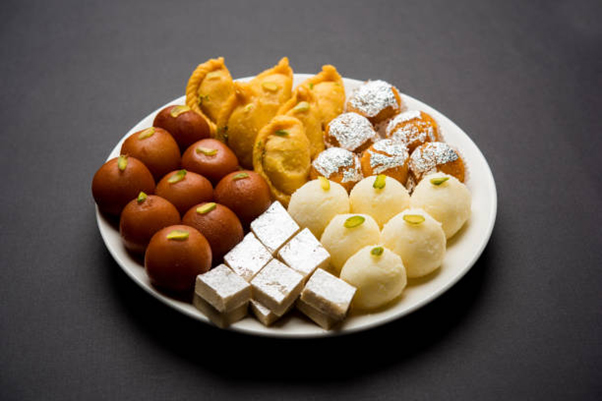 We acknowledge their existence, and we aspire to be in harmony with them.
Vegan vendors will be showcasing their vegan products at this Bazaar. It will be THE space to shop for a cruelty-free Diwali. Come with your family and friends and enjoy some delicious food while you pick up some unique gifts, like eco-friendly products, cosmetics, skin care, and vegan food, and lots more for your loved ones
You will get to connect with many long-time vegans at the Bazaar. There will be animal activism to create awareness, talks by experts, vegan cooking demos by chefs, activities for children and Diwali celebrations.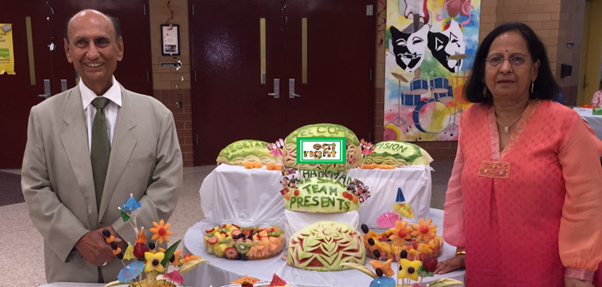 World Vegan Vision founders are Harshad K Shah and Malti Shah who advocate compassionate vegan lifestyles. With a strong mission and vision to promote a healthy vegan way of life, Mr H K Shah, Founder & Chairman of the non-profit organization World Vegan Vision, initially known as Vegetarian Vision, has served the vegan community for over 3 decades. Mr Shah has been a strong supporter of the concepts of saving the planet, promoting a vegetarian way of life and saving the animals.
Celebrate this Diwali with kindness and compassion…at the Vegan Diwali Bazaar.
Date: 16th October 2022
Venue: Shivaji Hall, Cama Lane, Ghatkopar West.
Time: 10am – 10pm
For more information WhatsApp 7900178217