Vegan Diwali Bazaar Held on 16th October 2022 at Shivaji Hall, Ghatkopar (East) was a grand success as it had attendees over 500 people. Many travelled from different parts of Maharashtra. There were numerous special offerings at the party, naming some of them such as vegan sweets, sugar free ice creams and plethora of vegan eatables, vegan beauty products and other lifestyle accessories and alternatives. Out of all these, the major attraction for the attendees was the vegan café which sold commonly dairy based consumed products in a vegan form such as chaach, lassi, dahi wada and many others in a highly economical price. Chaach was being sold for merely 10RS and lassi 20RS. Which is approx. 7 times more affordable than the dairy ones. There were also many activities such as talks by special guests and vegan awareness activities held by NGOs who took part in the event.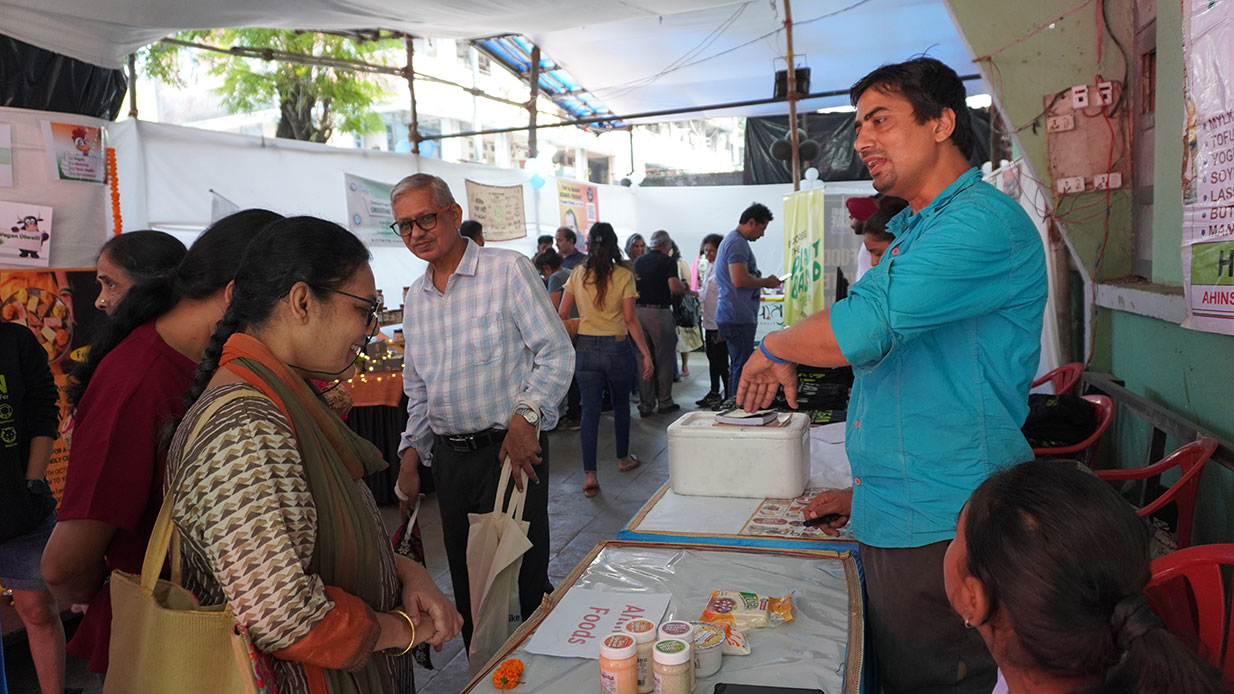 Harshad Parekh (President of World Vegan Vision Mumbai Chapter ) Message to the audience: event stood up to its purpose of giving knowledge to people about veganism, offering them food to try and conducting awareness among non vegan, enlightening them with different perceptive about veganism such as, for the animals, environment, Ahimsa and health. Due to this event, many will know how to make the switch from non vegan to veganism, as they come and explore different stalls which were 25 and many NGOs who kept doing awareness program. The second purpose of this event was to show people veganism is very much affordable and many items are even below the market prize of dairy products. Third reason was to give vegan vendors a support to market themselves, as many struggle due to less or no marketing, so we give them a push to reach the right audience. Vegan vendors had a huge success as they got many permanent customers and people did a lot of shopping from them.  The vegan café educated everyone how simply they can make varieties of vegan food at home just by purchasing basic groceries.
It was even observed, people who came had great enthusiasm they spent many hours, interacting with other people and broaching new conversations. By Virtue of doing this, those who are aspiring vegans will get the required motivation and awareness that veganism is very much doable, they can satisfy their taste buds, it's affordable and its alternatives are easily accessible.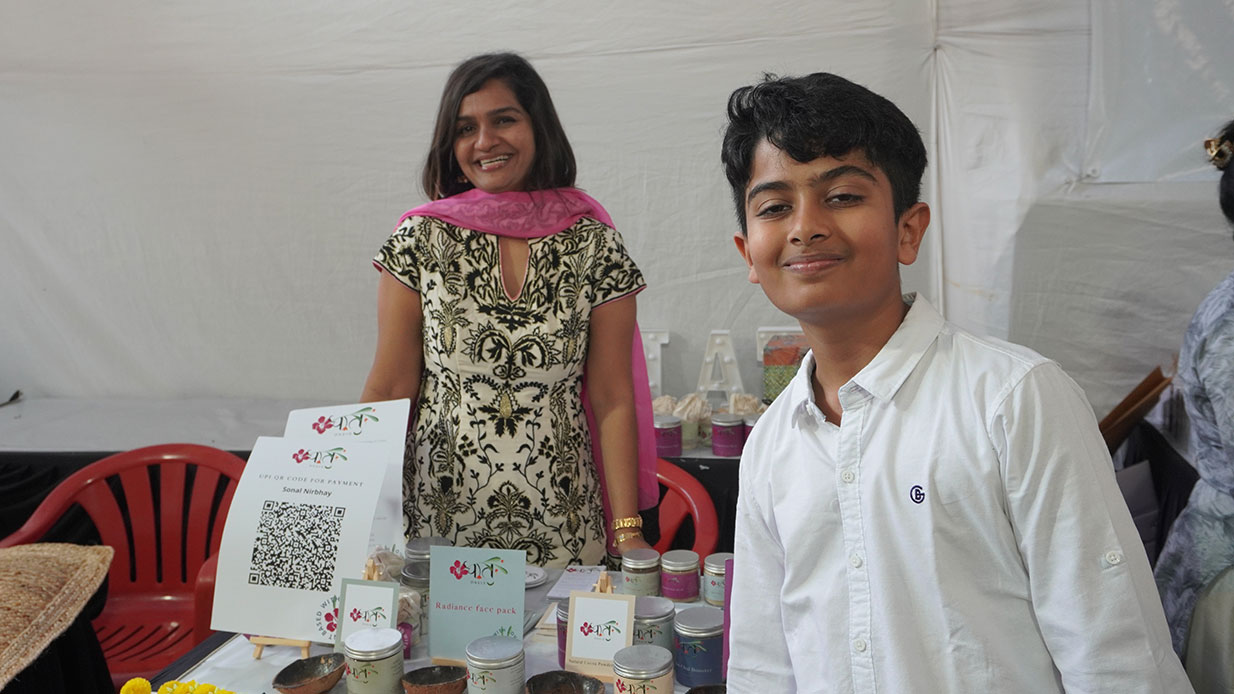 Dr Rupa Shah ( Vice President of World Vegan Vision Mumbai Chapter ) Message to the audience:
The Diwali Bazaar event turned out to be a very successful event. The enthusiasm amongst all the vendor was very palpable. All the vendors had decorated their stalls very well. The place also had beautiful Diwali rangoli, lights and divas to welcome all the visitors. Throughout the day enthusiastic people kept visiting the bazaar interacting with each and every brand representatives, tasting foods and shopping whole heartedly. The highlight of the whole event was vegan buttermilk available at rupees 10 only for glass! Apart from that we also had vegan burgers and sandwiches and excellent vegan sweets available at a very reasonable price. This now is the step forward to take vegan lifestyle to masses! Let us all enjoy Diwali on this planet equally the vegan way!

Ruchika Chitrabhanu ( Vice President of World Vegan Vision Mumbai Chapter ) Mumbai Diwali Bazaar was organised to bring awareness that Diwali can be celebrated cruelty free. This light of festivals should bring light in all forms of life. This time I had many young entrepreneurs  call me eager to participate in the bazaar. Last minute Hemptyful decided to come all the way from Pune.  The bazaar saw a good footfall, mostly of people who are conscious consumers looking to make a positive change. Veganism is growing.
This bazaar was good team work between Harshad Parekh, Dr Rupa and me and all others who have helped us. We are grateful to World Vegan Vision to fund this event and help us organise such events.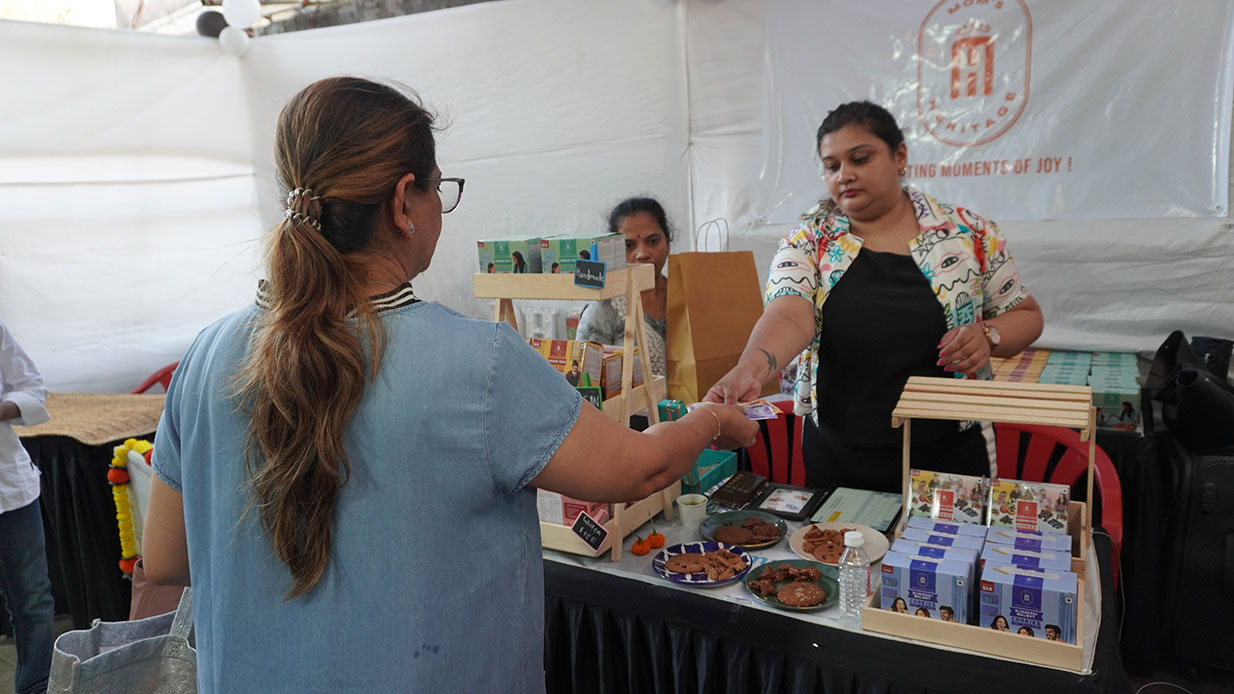 Some testimonials of the attendees
Devang
It's an awesome bazaar, I tried many sweets, the blueberry cookie is my favoirute. I'm having a great time here exploring veganism more and more. I highly recommend this Bazaar to everyone.
Anil Nagpal
This event is much needed as it creates a lot of awareness among people about veganism. Being a vegan, even I was surprised to see vegan chaach for 10RS and lassi for 20 RS. I had about 6 glasses of chaas at the ago. It's way affordable than the dairy ones.
Evo Food
It's a blast event! So many attendees, we are pleased to meet other brands, interact with a lot of customers and other people. Educate them about veganism and vegeteranism. Our experience is great, thanks a lot for having us here.